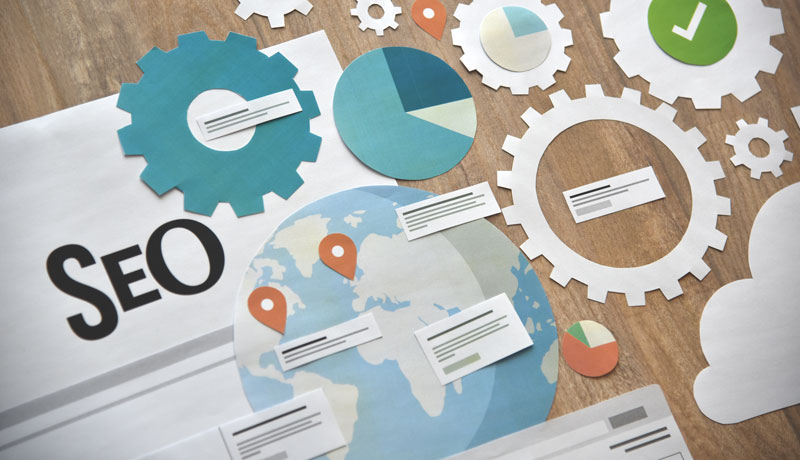 Creating your website using SEO best practices is very important as it helps you get valuable traffic. SEO does not involve any single task or a single strategy. For effective search engine optimization, a combination of SEO best practices must be followed that will definitely help in ranking your website.
As an expert SEO company in Dubai, we would like to share 6 SEO best practices that you can implement in your website. Let's get started.
Dwell Time Is an Important Factor in SEO
Dwell time refers to the total length of time spent by users at a webpage when they click a link on a SERP page. No matter how much effort you put in creating the content of your website, dwell time can tell if your content is good enough to capture the interest of the user. It is a very important factor for search engines to determine the level of searcher satisfaction, and evaluate if the page is satisfying user needs.
Websites with higher dwell time will be ranked on top by Google. Make sure that your website looks beautiful with clutter free and readable content. Use high-quality images which are well optimized as it will affect the page speed as well. Adding videos will give a more interactive experience to the users. When users spend longer time on your site, it lowers bounce rates as well.
The Mobile Version of Your Website Should be Prioritized for Indexing
Hope you are aware that Google predominantly uses the mobile version of your content for indexing and ranking first rather than desktop version site. The reason for mobile first indexing is simple, as users access Google more via a mobile device now. You may not have to do anything if your desktop and mobile versions are identical however if you have separate content for mobile and desktop, some of the best practices where you must focus are:
Content – In case the content on the mobile site is less than the desktop site, update it. Mobile version of the site must contain the same high-quality and valuable content as is present on your desktop site.
Structured Data – Make sure that the data is structured on both the versions.
Metadata – Both the versions must have metadata. You might include shorter versions of titles and meta descriptions for mobile-optimized content, however, ensure to capture the equivalent information and all relevant keywords.
Focus Equally on Local SEO Optimization
Do you know that nearly half of the Google searches done for your business are local? With Local SEO you can optimize your online presence so you attract more traffic from relevant local searches which are not limited to Google only but other relevant search engines as well. The latest trend of search is – users want to know about the best products and services available near them. Your business website must be well optimized for traditional and potential keyword searches so it can show up exactly when a local user is looking for similar products and services.
Learn more about why local SEO is important and tactics that will help you improve your Local SEO.
Try Featured Snippets to Gain More Traffic
Featured snippets – text boxes that appear with an answer to your query in a very convenient and easy way to read are becoming more and more popular to boost conversions and drive traffic to a website. Many of us also refer to them as "answer boxes" simply because answers to our queries are given inside a box. However, the featured snippet term is more appropriate when there is a URL present in the box giving chances of higher click-through rate.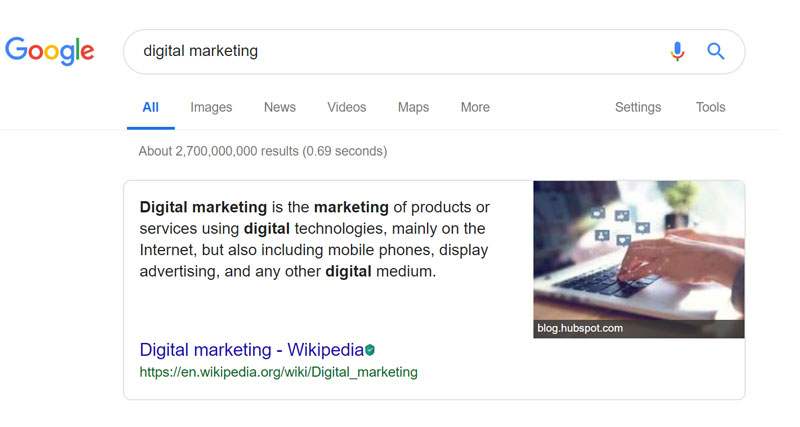 The position that content is given in a featured snippet in terms as 'position zero' and Google can pull the answer from a content already ranking on page 1 or even from lower ranking SERPs. Any content can earn the position Zero provided you make your content 'snippable' with good keyword research and identify search queries which are top performing. Optimize your content once you have this information and include those keywords and topics which most of the queries are related to.
Want to know how to optimize your website for Google featured snippets? – Contact Us.
User Experience Plays a Key Role in SEO
Well, there is an important link between user experience and SEO. When search engines like Google look for the best results for your search queries, they not only consider the keywords or search phrases if they are mentioned on your website but the page layout of your website and navigational elements as well making it important for you to optimize the website for both SEO and user experience.
For the better user experience and SEO, structuring your website is very important.
Plan out the structure of your website. Make it logically with main categories on top and then the subcategories to follow. Make a simple hierarchy and not complicated.
Focus on a structured page layout that provides users with a clear view of the organization of content and easily guides them on the actions they wish to take.
Make your website easily accessible. Easy navigation with search bars and popular content highlighted for quick access.
Keep on reviewing your website on a daily basis, if required do the necessary alterations to remove any outdated content or designs. Identify your zombie pages, that are providing no real value to your traffic.
Great user experience is the key and a great website structure positively impacts the user experience. Don't overlook the importance of a user-friendly website, as it helps in getting the best results in search engine results listings and rankings.
Keep Your URLs Short and Simple
Web addresses or URLs show up in several places for the user as a reference of your website pages, simple yet descriptive URLs immediately gives an understanding of the page, it allows users to predict the content without actually visiting the page. An Example, https://nfinity8.com/web-design-and-development-page/ .
URLs help in describing a page to search engines, they should be well structured and accurate to help your website rank higher. Keep short URLs with relevant keywords as it is more convenient to share in emails or messages. It is also important not to use too many keywords but optimize one web page around one keyword only. Overuse of keywords is easily recognized by search engines and your website could be penalized for such actions. To separate multiple words, use hyphens (-) instead of underscore (_). These tips will help you have more SEO-friendly URLs.
We hope that you found these SEO best practices easy to understand and follow. Though we try to remembers all SEO best practices, but the implementation could be challenging. NFINITY8 is an SEO agency in Dubai having a team of SEO experts who are dedicated to improving your online visibility. We are a digital marketing agency in Dubai offering online marketing solutions to businesses.
We would be happy to give you a FREE consultation on SEO or any other marketing solution that you want us to choose for your business.
Call us on 042660888 or write us at [email protected]