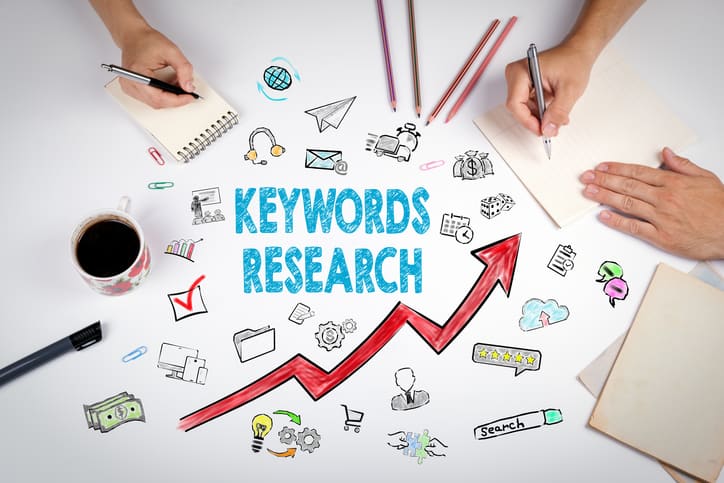 If you want your website to be optimized for search engines, using the right keywords becomes very important. Having the right keywords is similar to telling your customers that you offer them exactly what they are looking for. We will talk in detail about how you can do keyword research for a website, if you need any help, NFINITY8, SEO agency in Dubai can help you with its SEO services.
Why Keywords are important?
Your website pages get crawled by search engine's bots to see if the information requested by a user is present on your page basis the words mentioned on a page. Usage of particular keywords can make your page appear for particular user queries and drive more targeted traffic towards your website. Keywords are one of the main elements of SEO and having a list of keywords is the first and most important step while implementing SEO.
What is Keyword Research?
Keyword research for a website includes analysis of valuable keywords for search engines and including them strategically into your content to rank your content higher on a SERP. It is fundamental practice in SEO that makes keywords a guiding factor for your marketing strategy and direction of your content. The process involves selecting a topic for content and then focusing on targeted keywords that you want to rank higher.
Things you should consider for Keyword research
You cannot start including keywords in your website randomly, because you think they might work. It's better to do some research yourself or you can reach out to an external agency.

Some common mistakes that must be avoided:
Doing keyword research only once
Not trying to research and expand the keyword list
Targeting too popular keywords
Keyword research should be an ongoing process. Reevaluating old keywords and replacing high volume or competitive keywords with more specific phrases to bring in the 'right visitors' and not just visitors is very important. It is advisable to have some diversity in the keywords as using the same keywords as your competitors, is not going to make you stand out. Let's go through some of the online tools that can help you in keyword research.
Online Tools for Keyword Research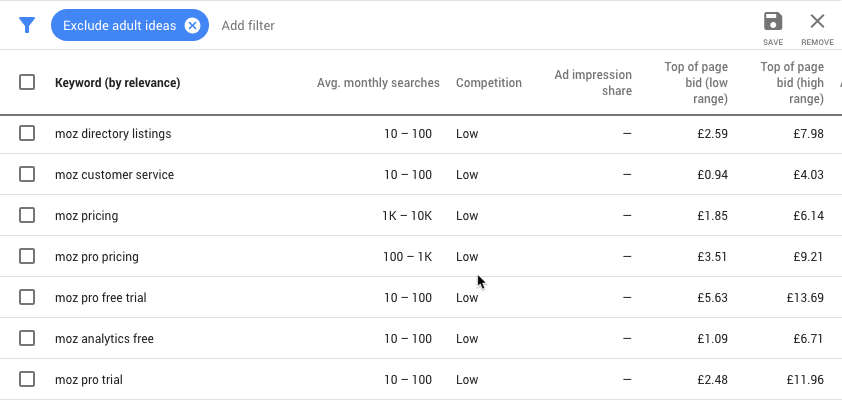 With the help of this free research tool, you can look into your competitor's keywords, find how a list of keywords might perform and make your AdWords campaigns easily. Whether you want to research keywords for your new campaign or want to add keywords to an existing campaign, Google keyword planner is of great help. You can even discover new keywords, search volume trends and historical data of different keywords.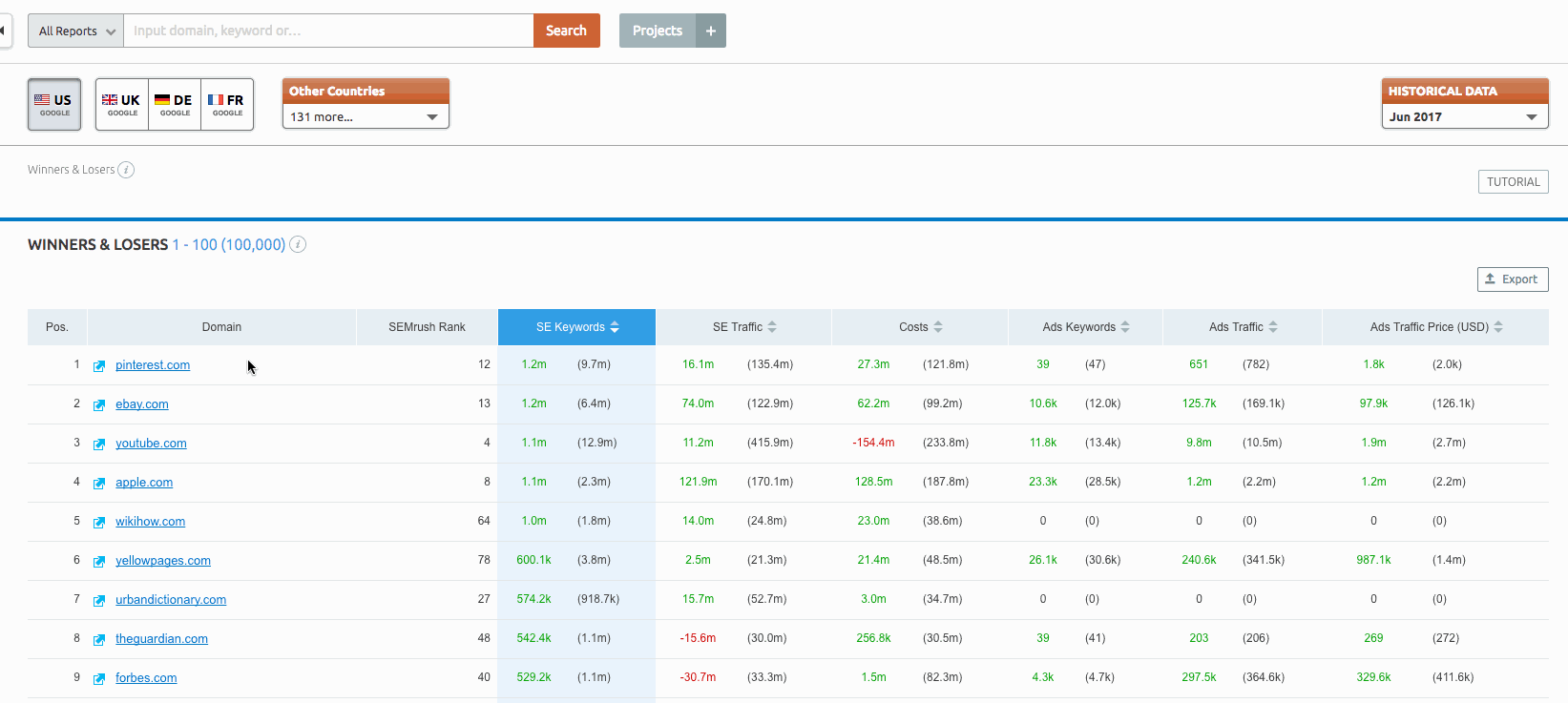 It's a paid tool but it's one of the most accurate keyword research tools with millions of keywords and phrases to help driving traffic to your website. SEMRush will let you perform not only the basic keyword research but to find out your competitors keywords that are ranking high and their overall strength. Another feature "Related Keywords" in SEMRush identifies new keywords for you in your niche that you never knew existed.

Some of the benefits that SEMRush offers:
Backlink analysis
Keyword research and ranking
Website audit
Long-Tail keywords
SEO metrics
PPC research
Social media monitoring
Compare various SEO metrics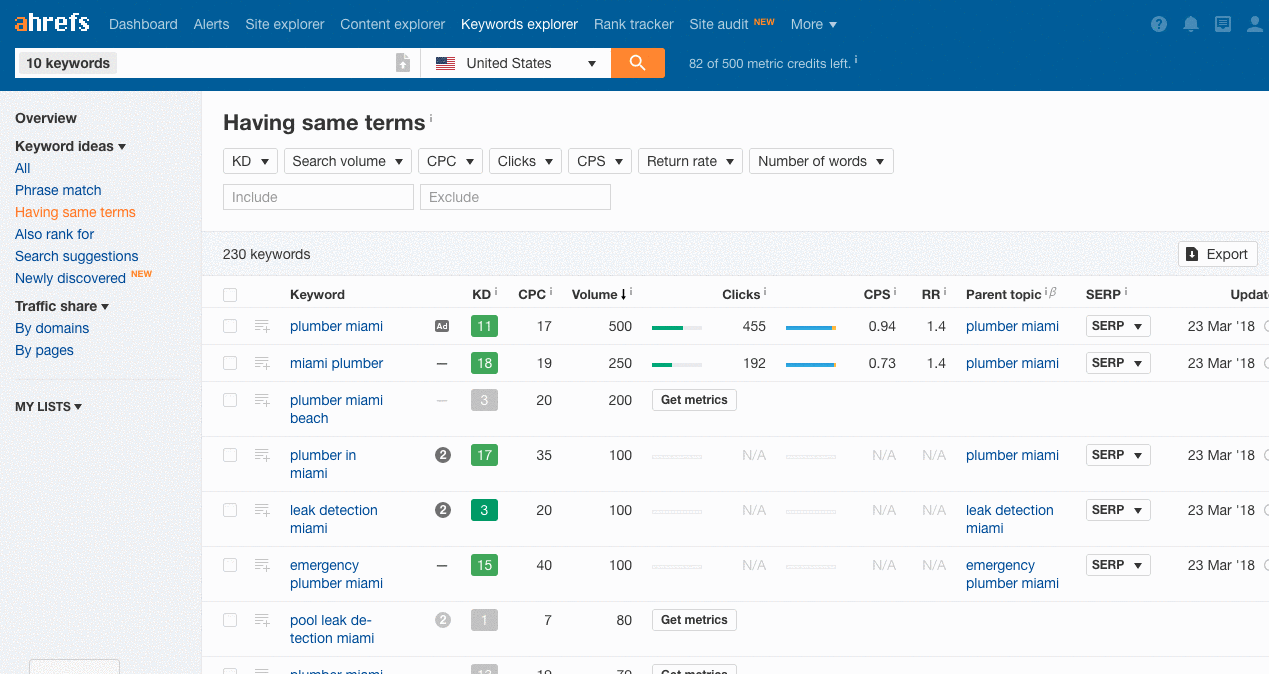 It is one of the complete research tools that can give you thousands of great keyword ideas, can analyze ranking difficulties and know the traffic potential of a keyword. The tool has a huge database with more than 7 billion keywords and features to find the keyword difficulty (KD) score to tell you how hard it will be for your keyword to rank based on the current top-ranking pages. It is the only tool that provides an estimated number of clicks for a keyword. You can enter multiple keywords and get keyword ideas for 10 different search engines, not only for Google and the tool will also show you accurate search volumes for these keywords.

Benefits it offers:
Advanced metrics for deeper insights
"Keyword Difficulty" score
SERP overview report & ranking history
True traffic potential of a keyword
Parent topic for a target keyword
Finding and prioritizing the best keywords
Keyword ideas for 10 different search engines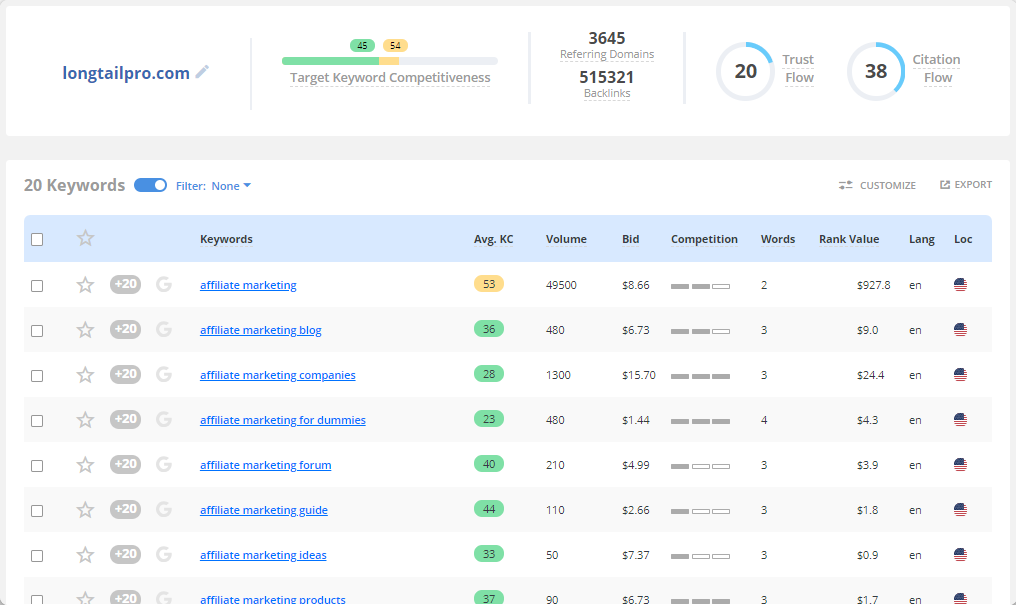 It is a powerful software for keyword research, allowing a user to have thousands of unique "long tail" keywords in a few minutes based on multiple root keywords or single root keywords at once. It focuses on keyword competitiveness and keyword profitability as keyword selection is the foundation of an SEO strategy.
There is more to know!!
There are different ways to do keyword research, and we have covered some of the important online tools above. Keyword research can also be done manually, however, either approach whether manual or with online tools, a proper and thorough keyword research will involve some important steps that you must take to meet your goals.
Learn more about your niche
The best way to start is by learning a bit more about your niche. You can ask your existing customers what terms they would use to for your brand, product or service. Be more involved in forums or social media networks related to your niche and try to find out any important information. Consider the perspective of a potential customer, how you would want to talk about your brand's offering.
Have clear goals
Be very specific about your brand's objectives, what is your website all about and what makes your business special. What do you want to achieve or if you have defined any targets by any specific date? Goals are important to provide a direction for your SEO strategy. The purpose of your SEO writing and content should be aligned with your goals.
Pick all the relevant topics
Look for some relevant topics which are important for your business. The topics that your target audience would be searching for on Google. The topics can be further broken down into keywords related to these topics.
Have the list of your Seed Keywords
Make a list of keywords related to all the relevant topics you have picked for your business. Carefully think about the terms that the target audience might be searching for on Google as these will become the foundation of your keyword research.
Use of keyword research tools
It is not necessary to start your search directly with a keyword search tool as identifying your niche, your goals and seed keywords will let you have a wider perspective for your SEO strategy and then with the use of keyword research tools you can further refine your search terms.
Go for longer tail keywords
Seed keywords are short search terms as compared to more descriptive long-tail keywords. It is far easier to match your audiences search intent to long-tail keywords than to seed keywords. Long-tail keywords might give you lesser clicks, but they get a higher conversion rate as they are focused on a specific topic or product.
You can perform a keyword search on your competitors
It is never enough to do keyword research on your brand alone. You should also try to understand what your competitors are doing. Understanding the competitiveness of different keywords, you will be able to identify the keyword opportunity gaps.
Whether you are a small business or a famous brand keyword research is integral for your content and marketing activities. Hope the blog helped you have enough insights to keyword research for a website and how you can do it.
Hope you liked the blog, don't forget to share your comments.