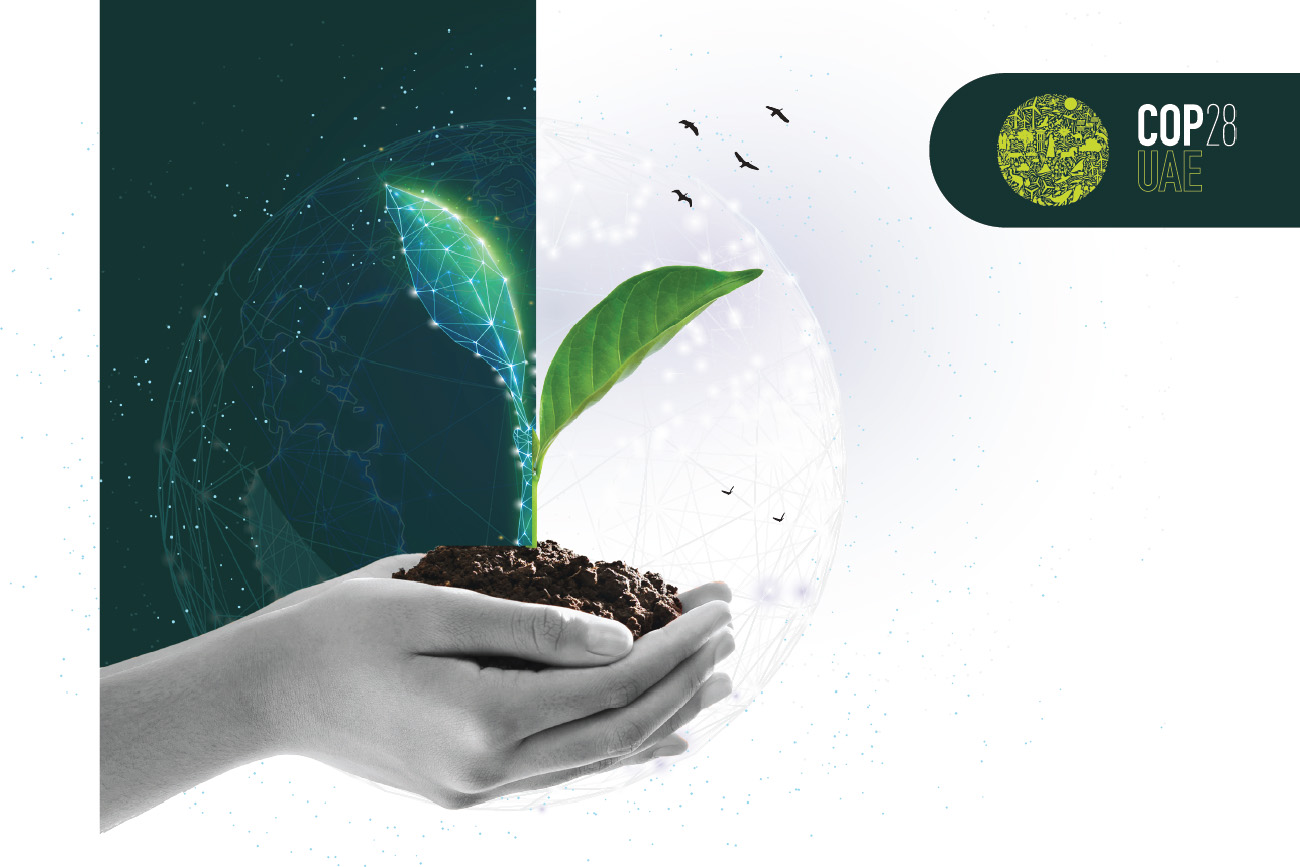 The 28th Conference of the Parties (COP28) will be hosted at EXPO City in the emirate of Dubai, United Arab Emirates, from the 30th of November till the 12th of December, 2023. Our enlightened leaders acknowledge the significance of climate action by hosting COP28 and leading the headway towards a better future for Earth through integrated strategies and objectives in the public, private and services business sectors.
Why is this important?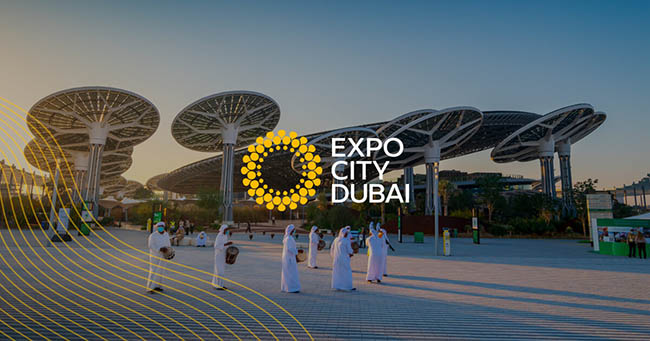 Everyone must be involved in grasping what this crucial climate conference is all about, and more importantly for each individual within the UAE and the entire world, to contribute to the collective efforts to make COP28 a success, get in the act of meeting our government's Net Zero 2050 climate strategy objective, and lend a hand to maintaining a habitable planet for all humanity.
Climate change is arguably the most pressing issue of our time. For our planet to survive and remain habitable, all possible global efforts must be collectively exerted to reach the stage where we can confidently announce that humanity has a sustainable future.
But what is COP anyway?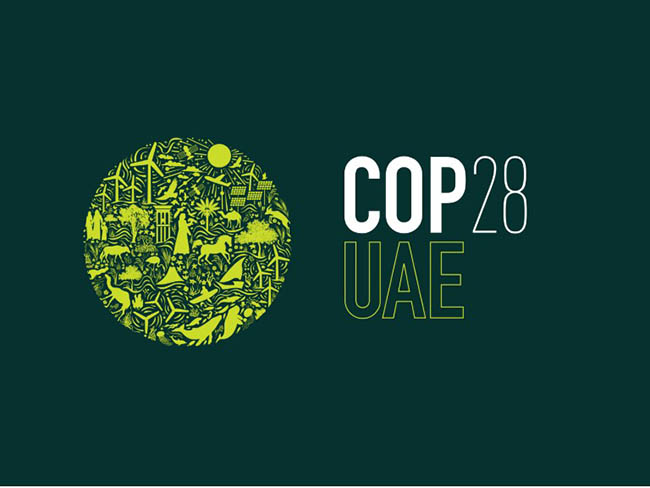 COP is a global decision-making climate change convention where all assembling parties submit their climate statistics, policies and actions to collectively take the necessary informed decisions, leading to assured implementation of these decisions agreed upon during the convention.
COP is the supreme body that ensures that all the in-country policies and the cross-border administrative and institutional agreements are successfully executed and provided with the necessary scientific, legal, legislative and financial tools for implementation.
Since the 1st conference (COP1) was initiated in Berlin, Germany in 1995, the agenda and framework have been vigorously deliberated between opposing interests among 117 country representatives and 53 observer states. Nevertheless, we have successfully carved a road to the future through the rocky mountains of conflicting interests, aiming to find common ground that prioritizes humankind's collective interest: Survival.
A closer look into COP28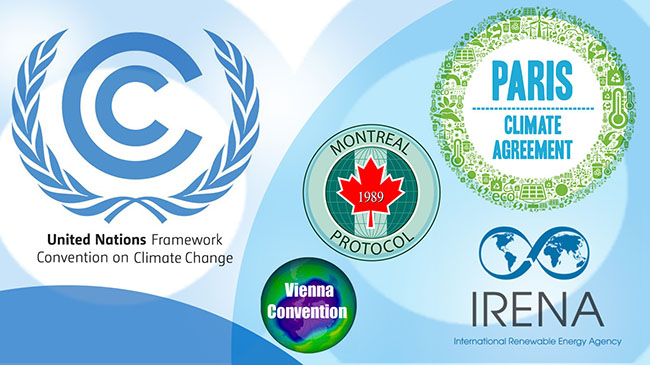 This year, the decisive COP28 embraced by the UAE, is not a one-session convention of signatory parties that would share some rhetorical speeches of hope. It is a two-week rich assembly of worldwide environmental conversations and efforts that will lead to genuine decisions of tangible policies and a course of action. 
Dubai Expo City – the city built specially to host EXPO 2020 – is the ideal venue for COP28, as both global events share the prime goal of connecting minds from all across the globe to devise innovative, actionable and collective strategies, which enable us to achieve sustainability and build a better future for all Earthlings.
And this is what every session in COP28 is set to accomplish. The CMA5 session will represent the continuation of the meetings between the nations that ratified the Paris Agreement. At the same time, the CMP18 session would represent the 18th time that the parties who have signed the Kyoto Protocol have met to deliberate and discuss future climate policies worldwide.
Another crucial session would be the SBSTA59, the Subsidiary Body for Scientific and Technological Advice meeting, designed to ensure all the hi-tech tools are up for grabs to all nations on their path towards achieving carbon neutrality.
The SBI59 (Subsidiary Body of Implementation) is going to be the 59th meeting under the supervision of the United Nations Framework Convention on Climate Change (UNFCCC) to make sure that the policies agreed upon are being executed adequately and on time to meet our shared global objectives.
The world is taking serious actions this year in Dubai, because we can no longer procrastinate such serious global issues.
The UAE Net Zero 2050 Strategy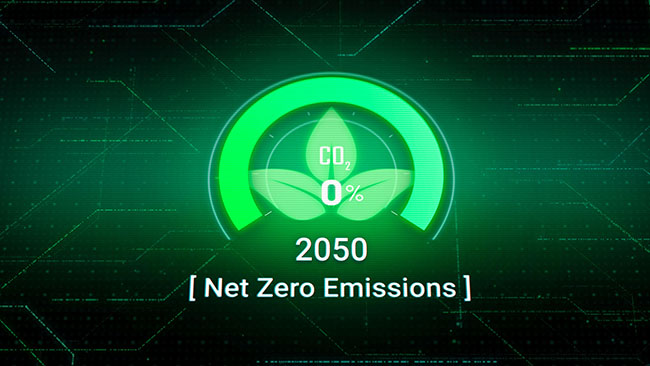 In 2021, the United Arab Emirates was to first Gulf country to unveil its decisive strategic initiative Net Zero 2050. A pathway backed by 600 billion Dirhams, that are committed to investments in renewable energy major projects, aiming to reach the zero emissions objectives within the next three decades.
Hosting COP28 is another great leap which manifests the UAE's environmental commitment and dedication of considerable resources to achieving the world's shared objective of saving our perturbed habitat.
Our country is in full accordance with the Paris Agreement, and we continue to prove our leadership's capability of leading the way in developing visionary long-term strategies to curb greenhouse gases and cap the rise of global temperatures to 1.5 °C.
This paramount strategy is a continuum to our country's climate actions which started in 1989 when the UAE ratified the Vienna Convention and the Montreal Protocol to protect our planet's Ozone layer.
Since then, the UAE never missed a chance to be a part of the unified global efforts to protect the environment. In 1995, we joined the United Nations Framework Convention on Climate Change. One decade later, we ratified the Kyoto Protocol in 2005.
In 2009, the UAE became the permanent host country of the International Renewable Energy Agency (IRENA). Soon after, we were there to join the Paris Agreement in 2015.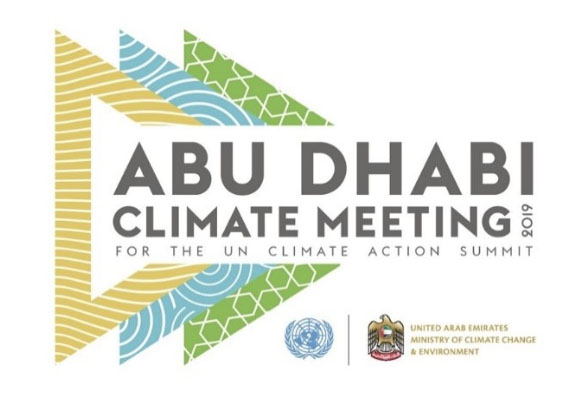 Two years after we organized the Abu Dhabi Climate Meeting in 2019, we organized the UAE Regional Climate Dialogue, and participated in the requisite Leaders' Summit on Climate in 2021. Announcing in the same year our bid to host COP28.
And here we are in 2023, a few steps away from COP28, the most consequential global climate forum.
Corporate Social Responsibility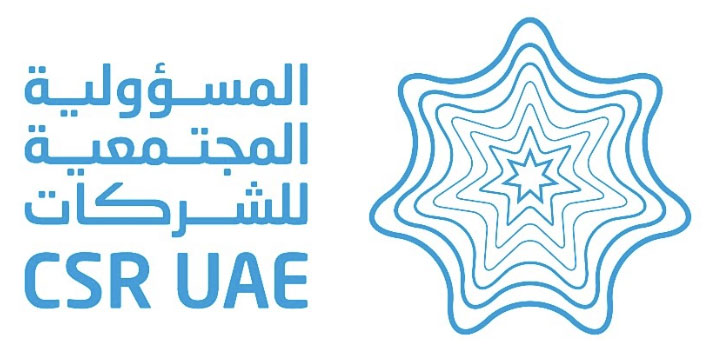 Through the CSR UAE Fund, our wise leadership has set an official governance framework for Corporate Social Responsibility to guide and direct the business sector's efforts towards achieving our national priorities. Our competent government has created a federal CSR portal, making registration compulsory for all registered commercial companies, foreign companies in the UAE, and companies directly or indirectly owned by the federal government.
We are witnessing an era of elevated social and environmental responsibility of companies across the public, private and services sectors, motivating companies of all sizes to be responsibly conscious about the effects of their operations and business practices on the economy, society and most importantly, the environment.
This is a guide to us all in the business world to fulfil our duty towards preserving our habitat, keeping in mind that even the small climate-conscious actions we do, make a difference in the bigger picture of the worldwide collective efforts.
The CSR movement has impacted several aspects of businesses and corporations and how they carry out their business processes.
We are observing the effects of the UAE CSR programmes and initiatives on various aspects of government and corporate businesses. As companies across the seven Emirates step forward to boost their lighting options, launch recycling initiatives, reduce their industrial waste, build effective transport systems, make their supply chains performance more eco-friendly, adopt Eco-conscious construction, minimize water consumption and invest more resources in renewable energy.
Our role as a growth agency
As a growth agency, we at Nfinity8 take pride in being the marketers, visualizers and conveyors of our clients' messages as they showcase their environmental and natural resources conservation achievements. As we align our efforts with that facet of their brand identities, to highlight their efforts in reducing their Carbon Footprint and spread the inspiration of their social responsibility to wider audiences, as we move forward together towards building a greener future and endowing a sustainable blooming habitat to the succeeding generations.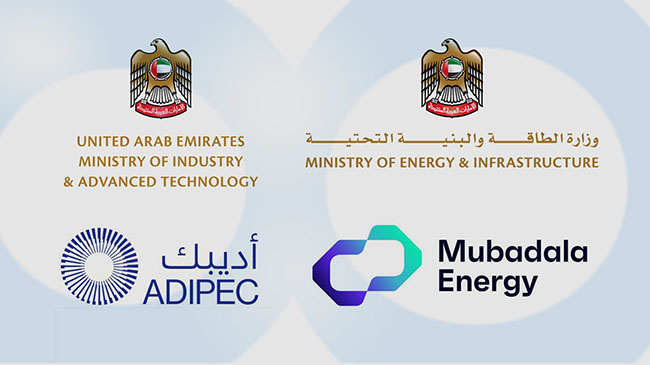 We had the honor to be a part of executing various marketing projects and event productions throughout our journey with clients who inspire us with their unrelenting CSR and give us a chance to participate in the integrated climate efforts within the UAE and beyond.
And through our designs, writings, editing and productions, we are given a rare opportunity to participate in climate action beyond our team's eco-friendly efforts. In projects and clients as crucial as Mubadala Energy, the Ministry of Energy & Infrastructure or the Ministry of Industry & Advanced Technology, on environmental projects such as Expo Water Week and ADIPEC.
We choose the most environmentally-safe materials while creating the deliverables for our responsible clients. Not to forget our own Nfinity8 paperless approach in our offices, our reliance on motion-sensor smart lighting, and our adoption of bio-degradable office appliances, as we persist in doing our part in achieving the enlightened vision of the UAE leadership to meet the most ambitious sustainable development goals., together.
Our confidence is robust that we are on the correct path and that we will witness a pivotal COP28 as our country leads the way towards brighter horizons for our offspring.