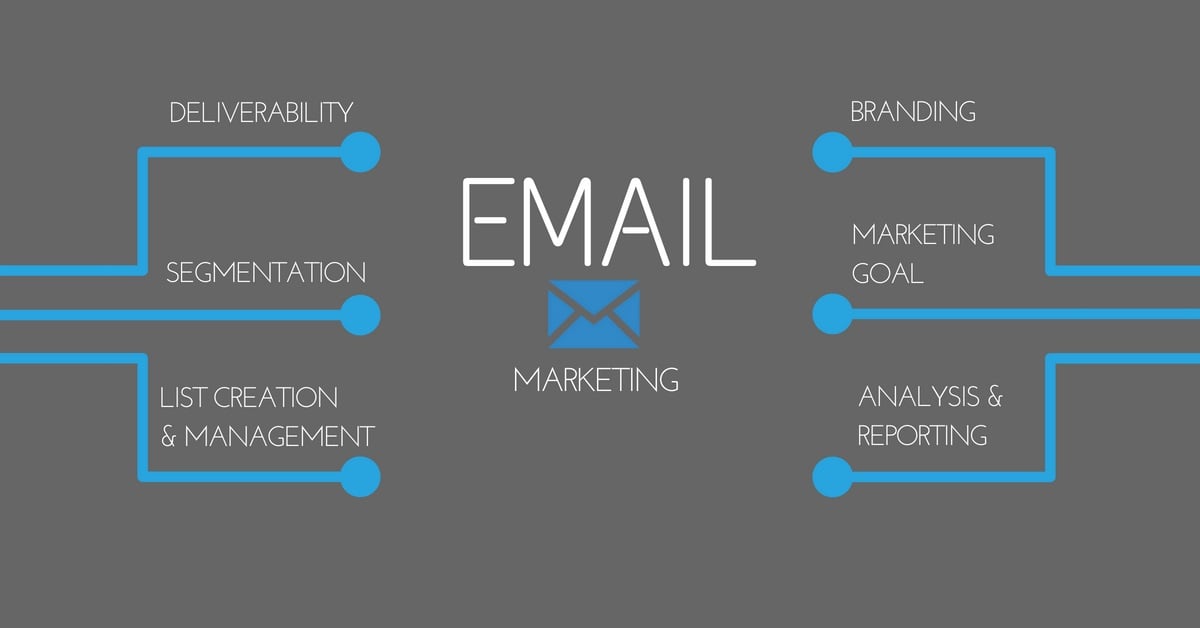 Has your business explored email marketing strategy for promotions or you believe, 'who reads marketing emails' as they reside in the junk folder only?
In this day and age, there is one ubiquitous thing about emails – they are sent and read everywhere! According to Google Statistics show nearly 4.1 billion active accounts worldwide in 2014 which is expected to increase to almost 5.6 billion towards the end of the decade. Technology has enabled users to have instant access to their email accounts to send and receive emails. For a business, e-mail is still the most preferred way of communication and very cost effective for marketing purpose.
If you could not make email marketing work for your business and it only cost your money and time, there could be several reasons for it. A marketing email has very few seconds to capture the attention of the reader, make sure you do the necessary homework and design a perfect e-mail message with a catchy subject line and an attractive design that actually gets opened by your audience and produce results for you.
Next time when you plan an email marketing strategy for your business, do consider below 4 key elements:
Target Audience
Think about your business and devote time to identify your target audience who are most likely to buy from you. You may use demographic information to refine potential users who will be interested in your services. Your campaign can't be successful if your e-mails have not reached the right audience. Contemplate about every message that you will convey to the audience in your email, what will be the objective of your email, how is it going to show them an added value and entice them to buy.
Frequency
Setting the right frequency of marketing emails can have a significant impact on how users perceive your messages. Sending too many emails does not ensure engagement and conversion rather it may lead to people unsubscribing from your messages. Likewise, not sending adequate emails could lead to missed opportunities especially when customer engagement is improving and then suddenly you disappear. You can ask for audience preferences, how often they would like to receive a newsletter or updates from you. Having a close watch on the metrics can help you know the optimum frequency that is working for your business.
Content
You have a few seconds to grab the attention of a reader. It is beneficial to have more images than text as viewers do not want to read much. Super quality content backed with an attractive image will be primarily responsible to make viewers like your email and take some action on it. Paying attention to small but important details like the length of the content, readable fonts, highlighting keywords to make it visually interesting and headlines to help the readers understand what exactly the content is about and highlighting any sections which are most relevant for them can go a long way with providing a good user experience.
Mobile Optimized
Optimizing your marketing email for mobile devices is very important and if you still believe that mobiles and emails are two separate marketing channels, have a look at the mobile statistics overview. It is clear that an increase in the number of mobile users, accounts for more email opens on mobiles. Emails which are not displayed properly on mobile are very likely to be deleted and the viewers can even unsubscribe from brand's promotional emails. Your efforts to grow the list of subscribers, designing a template with excellent content will go in vain if the mail is not displayed well on their smartphones. So if you have been ignoring the need for optimization, start preparing to give your viewers a better experience next time!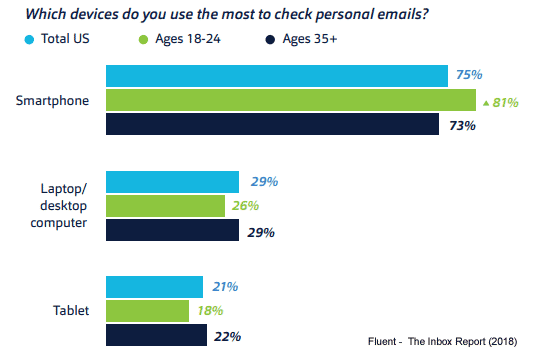 Emails are not going to get replaced and Email marketing is still an effective way of generating leads and delivering higher ROI than other marketing tools. It's worth investing time in email marketing strategy. Just ensure that your email is personalized and relevant for the viewer and the subject line is not too long. Select a font in which your business message can be best conveyed to have a positive impact on the readers. So get started and provide your users with an email they will enjoy reading!
Do you need help with your Email Marketing strategy? SIGN UP HERE