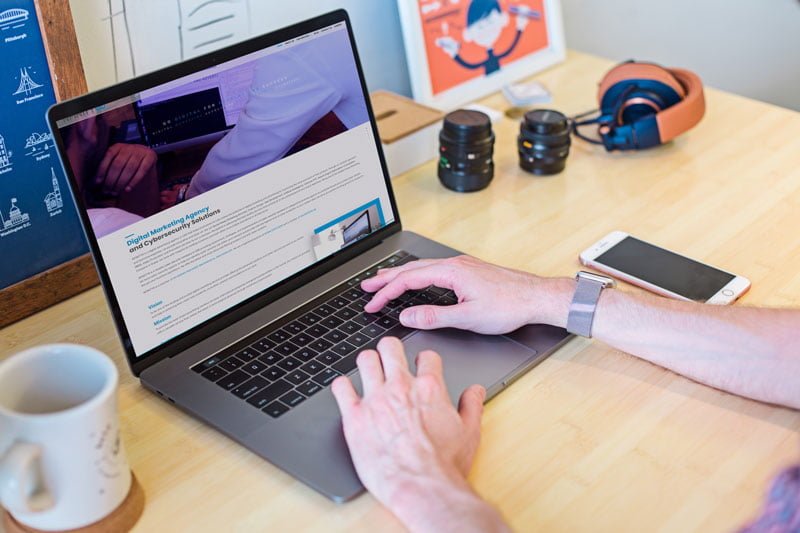 For many businesses, it is convenient to believe that a website is not very important for their business and they would still prefer to follow the conventional way of marketing. Especially small business owners might not always consider the idea of investing time and money for a website and would prefer to invest it in some other parts of the business.
It is worthwhile to invest in a professional website unless you do not want to grow your business. A website is your online reputation where you can reflect your unique selling proposition in a market of homogenous competitors. It brings you qualified traffic, makes your business reach a wider audience and gives you another marketing channel. If you are still not convinced about why your business must have a website, there are some more reasons:
Your Customers Are Online
The biggest advantage of having a website is to be where your customers are. There are more than 3.5 billion searches per day on Google. Tech-savvy customers of today prefer to research a business online before making any purchase decision. Consider hundreds of moments in a day when somebody in your area is online and looking for your exact service. If you do not have a website, they will go somewhere else.
Proves Legitimacy
You definitely don't want people to wonder whether your business actually exists or not. A company that looks genuine on social media could be a scam in reality. A business without a website could look sceptical in comparison to a business website having contact information, address, customer support details and client reviews. On social media, customers can't get a full view of your business as information is presented in a similar format for everyone but with a website, you can create your own identity and make your business stand apart.
It is the First Impression of Your Business
A website is a major part of the online presence of your business and has a critical role in business strategy and overall growth. The content of your website, design and appearance can greatly improve the credibility of your business leaving a positive image of your company in people's mind. Every customer wants to do research and compare the prices before buying a product. Whether customers buy from you or not, they will visit your website for sure. You have control over how do you want your business information to be presented to the visitors and convince them that your company can meet their requirements.

24/7 Availability
Does it sound good to turn your customers away as its time to close? There is no such closing restriction with a website. Your website is accessible around the clock and customers can easily access it for information as per their convenience, be it day or night. After a tired working day, people would prefer to come to your website rather than going to your shop simply because it's more accessible. Just ensure that your website contains all the necessary information for the end user.
More Affordable and Easier To Keep Up To Date
It is better to utilize funds by investing in a website with a wider reach rather than investing in traditional advertising. There is a tremendous improvement in web development services these days. You can easily find a digital marketing agency which can help you have a dynamic business website designing and web applications which are very easy to modify at any point in time. You can add or change any text, upload images or modify parts to remove any outdated information. Making updates is easy, that it can be done even via phone.
So You Don't lose any business
30% of the customers will not consider a business that does not have a website. Consumers expect businesses to have an online presence and a majority of them use websites to find businesses and interact with them. Without a website, you are missing the opportunity for customers to know about you, trust you and decide if they would like to take your services or products. Websites help in the conversion of existing referrals into buyers, as most consumers would still want to do their own research and compare you against your competitors.
Your Competitors Already Have a Website
Consumers' journey typically starts with research based on the recommendations from their friends or peers. When they know what they want, they will go online to see the various options available from different brands, compare the quality and prices. Without a website, they have a reason not to buy from you but a different brand.
Conclusion: Every business must have a website
Your customers expect to see information about your company online. A professional website that contains basic information tailored to their needs and easy to find would be enough for them. A well-thought-out website can provide you with tremendous sales potential and can go a long way to support your marketing efforts. Don't make the mistake of having a dull and boring website which customers do not find interesting or would not want to visit again.
If you are looking for a marketing agency in Dubai to make a cutting-edge, professional website for you, just go to our contact us page and drop your query.
Hope you enjoyed reading. We would also like to know your website story. Do share your comments.