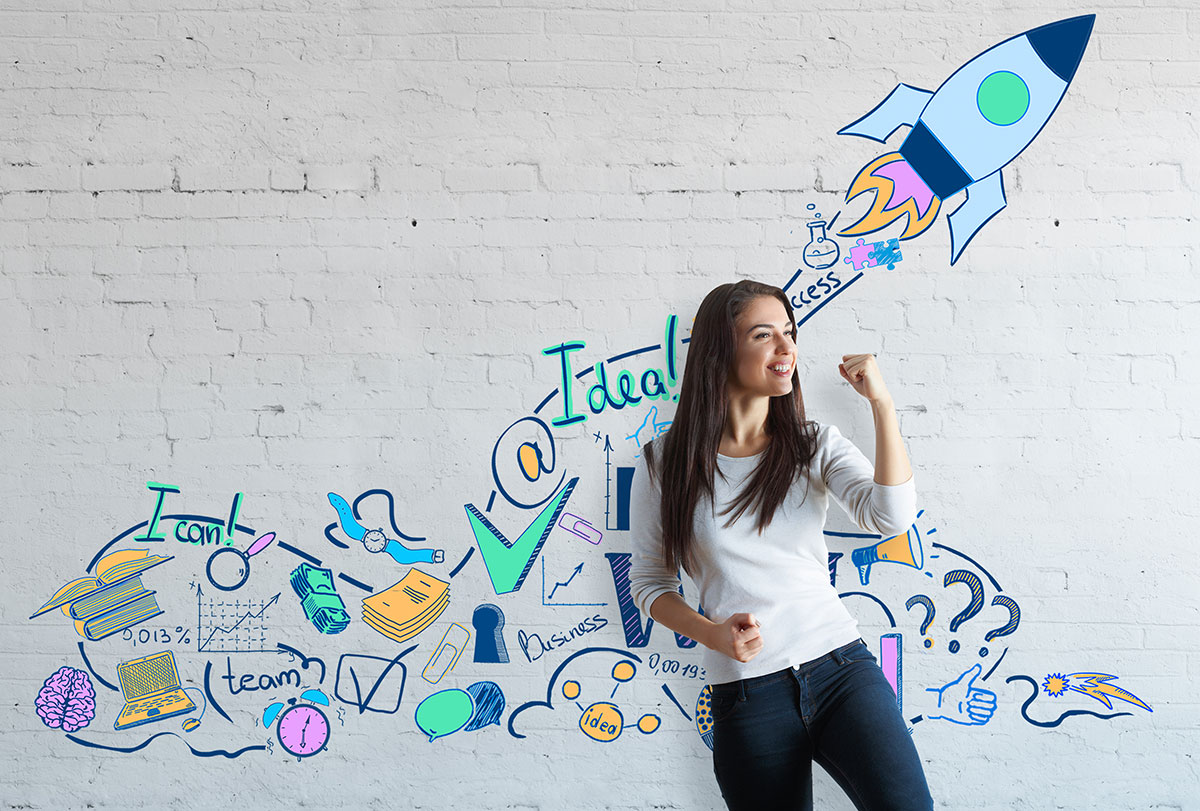 If you're part of the digital community, you've probably heard the magic word: Digital Marketing, which everyone in the online world is talking about.
But what is digital marketing? What is SEO? And, Is it beneficial to your business?
We know the questions are endless and we're here to answer most of the frequently asked ones!


1- What is Digital Marketing?
Digital marketing is a form of marketing that puts an emphasis on using the internet and other types of digital communication channels to connect with potential customers, as opposed to traditional marketing that focuses primarily on radio, television, and print advertising.


2- What is Search Engine Optimization "SEO"?
SEO is the use of techniques that allow a website or piece of content to rank higher in search engine results pages (SERPs).


3- What is a Keyword?
A keyword is an expression used to describe a word or a set of words that an internet surfer would use to perform an online search. The use of keywords is essential in any SEO strategy.


4- What is Social Media Marketing "SMM"?
Social media marketing is the use of social media platforms to connect with your target audience to build your brand, drive sales and increase traffic.


5- What are the social media platforms to use?
There is no clear answer to this question, you need to be represented where your potential customers are. As a first step, find out which platform is the most used in your field/country and use it.


6- Do you need a blog?
Absolutely! A blog will help establish your credibility as an expert in a field and is an integral part of social media marketing. Your blog should be informative and entertaining to engage your customers and should contain relevant keywords to appeal to search engines.


7- Do you need a website?
Yes, you do! Most shoppers look up a business online before making a decision to buy. A website gives authenticity to your business and increases your brand awareness. It is also a very powerful tool to implement unlimited marketing strategies.


8- Is digital marketing beneficial to my business?
Digital marketing can create a lot of opportunities and growth for businesses. It can lead to reduced costs, increased brand awareness, audience engagement, and higher sales. Simply put, digital marketing is great for the following reasons: Its affordability, flexibility, scalability, and interactivity.
9- Is social media marketing useful for my business?
100%! It has been found that social media not only drives traffic to websites but also allows you to be reachable and interact with your target audience, which helps you better understand and know your current and potential customers, not to mention the other benefits of using social media: analytics, monitoring, and customized ads.
10- Are digital marketing agencies helpful to my business?
Knowing all the benefits of digital marketing and social media, it becomes obvious that it is essential to use them. However, doing it alone can be a lot, which is why it is important and beneficial to enlist the help and expertise of a digital marketing agency. Here is an example of our valuable services:
Need help with Digital Marketing? Our team of experts at Nfinity8 got you covered!
Talk to us here!