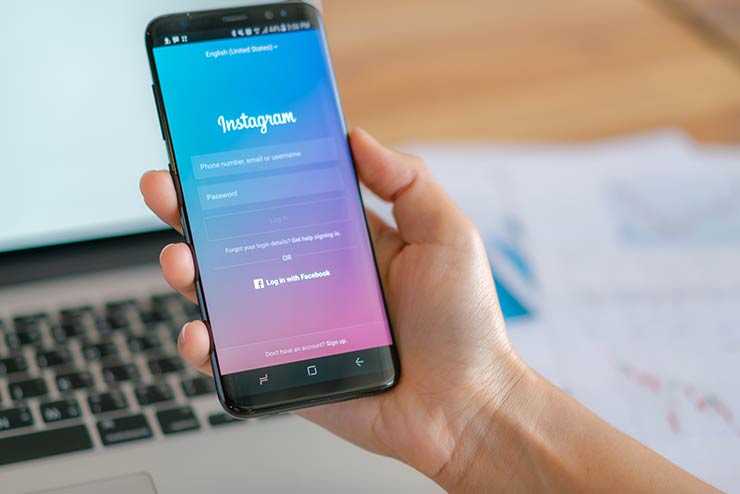 Go BIG on Instagram in 2022
Happy New Year to all the Instagrammers out there 🥳!
The past few years have been a boom for online businesses, and here's a new year to make it a big hit!
While it's great that everyone on the internet is telling you what to do to get there, it can also be confusing that you have no idea what NOT to do.
Luckily we're around, and here's your list of DON'Ts, to grow your account like never before!
1. Do Not Post Aimlessly
Whether you're promoting yourself or a product, treat your content the same way, as a brand with a clear strategy and goals, and do NOT publish without clear objectives.
Before posting, ask yourself these questions:
If so, don't go online without these 3 things: a flawless bio, a call-to-action button in your profile and a perfectly written ad.
If so, don't post for everyone (know your target audience) and don't post to disappear (be present and responsive).
If so, don't get too close to the "post" button, but get closer to your audience by NOT ignoring the "live" button right there, (USE IT!).
If so, forget about your local printer but NEVER forget to do promotional "stories".
If so, don't EVER post content that doesn't include your brand identity.
2. Do Not Show Up Unplanned
Don't post your content on SUNDAYS or at random times.
There is a peak time for each industry and platform. According to certain research, the absolute best time to post on IG is Monday through Friday at 11am.
Don't post without hashtags.
Hashtags are like signposts that will help your target audience find you, and help you rank your posts.
Tip: Use one clickable hashtag in your bio and between 3-5 hashtags in your caption (not in the comments section)
Don't try to beat Instagram's algorithm.
Rather, learn the six factors that drive what appears in each user's timeline (interest, timeliness, relationship, frequency, following, and usage) and use them to your advantage.
Don't act like you're the only one on the platform.
Instead, team up with others through collaborations and partnerships AND like the posts of others in your niche.
Don't come across as introverted or mysterious.
This is what social media is all about, so SOCIALIZE!
Leave comments on posts from your followers and others in your niche, and GeoTag your photos.
3. Random Don'ts:
Don't share the exact same post in your story with the "New Post" sticker.
It's like having a store and displaying your new item outside and telling people "This is our latest item, come in and look at it again". Does that make sense? I bet it doesn't.
Use that story purposefully, give your audience a hint of the content you added or don't use the "New Post " sticker, just repost your photo in your story with a hashtag, link or creative line.
Don't go live randomly, aimlessly or out of boredom.
Your lives must be pre-planned in your content calendar, you must know the best time to do it, the best message you want to deliver, you must be on your best look, choose your best background and use your best camera, lighting and angle.
Your background should not be distracting, your voice should be unwavering and your message should be clear and understandable without using filler words excessively.
Also, never start your live with "Hi Instagram", "Hello people", or any other generalized greeting, read your audience's name and then say it, it's that simple. Lastly, don't use the "bad hair", "this is not my best outfit" or "let's wait for the others" as an introduction while waiting for several people to join you, just prepare your introduction the same way you prepared the message you want to deliver in your live broadcast.
And of course, don't insult your audience!
We hate to tell you this, but NO, NO, NO, don't jump on every reel trend-don't be an Instagram copycat 🙄! Test your audience's preferences and interests and create your reels accordingly.
It's true that reels are intentionally designed to be short, but not as short as 15 seconds and under, 30-60 seconds usually works better, using the 30+ seconds gives you room to deliver a clearer message and for your audience to read your caption. Don't make it a lecture or speech either- people get bored easily, so use pop-up texts from time to time to create the illusion of new content and also make sure there is no distracting background, you need your audience's attention on you and nothing else.
Finally, reels longer than 30 seconds will probably work best, but if your content needs less time, use less!
Need help growing your Instagram account? Our team of experts at Nfinity8 got you covered!
Talk to us here!