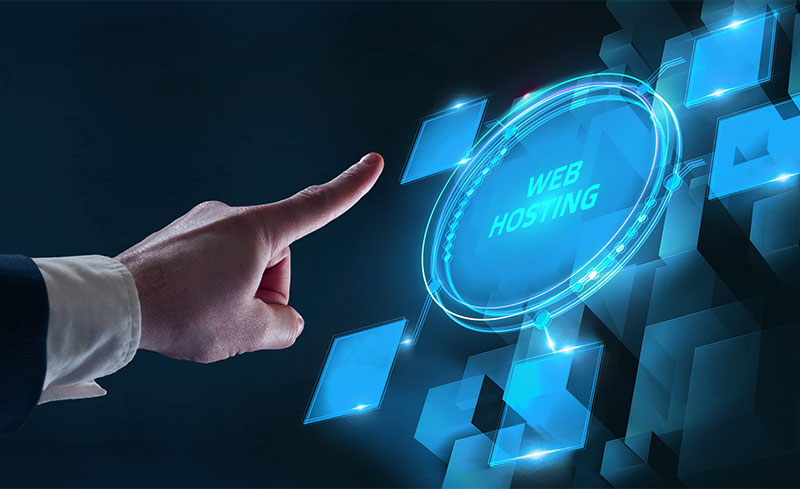 How to choose the right hosting for your website?
Everyone loves a fast loading website. The choice of hosting company and the server that uses to store your website can have a significant impact on your page speed. If you made the wrong decision, both you and your visitors are likely to suffer. Then you might ask, how I can choose the right hosting for my website? Don't worry, you are in the right place to find an answer!
If you're hoping to host a blog, an e-commerce site, rich content and videos then you need to look for the RAM, processing power, and disk space to serve all these needs, and you won't spend more time dealing with downtime or load issues. Right hosting is an important foundation to ensure the success of your business.
Here are some of the important factors to bear in mind before selecting a web hosting service:
1. Know your technical needs
In order to choose the right plan, you'll need a good idea for your website needs. Your needs will affect your compatibility with certain hosting providers and services.
A personal portfolio website doesn't need a dedicated server. Just like a high-traffic, a high-volume online store shouldn't go for a cheapest shared hosting plan. It depends on your needs, whether you should choose shared hosting, dedicated hosting, cloud hosting, VPS hosting etc.
2. Server Reliability/Uptime Scores
Logging on a hosting company with reputable uptime scores, preferably above 99.8 %, is the key to your site's success. Avoid companies' mistakes when reporting an annual uptime score below 99%. In addition, you should make sure your site and data are accessible at all times, and that you have a trusted and secure hosting solution as well.
3. Research and Understand the Pricing
There are 2 different prices that you need to know with web hosts – the signup price and the renewal price. Try to go for web hosts that are reasonable with their price jumps (not above 100%). For example, if the signup cost is $5/month, then it shouldn't go above $10/month when renewal.
Ask for Trail at least for one week to better understand their features.
4. Look for the essential features
Always check if they offer other essential features such as one-click installer, file manager, and DNS management.
5. Storage/Disk Space
The amount of storage will include all of the content of the web pages, any graphic or other media content can be used on the pages, any files that are available for visitors to download and any space that can be used for emails.
6. Bandwidth/Data Transfer
Data transfer is how much data is being transferred on a monthly basis. A website may not be accessible the less data transfer that is allocated monthly. Going over the allocated limit can result in a fee or even a temporary shutdown/downtime of the website. Choose a plan with more data transfer than needed will allow for additional traffic and content.
Read these 5 expert tips on how to choose a web host & top 6 services.
7. Control Panel Features
The most important control panel (cPanel) features, are the tools for uploading and managing web pages, managing domains, subdomains, FTP accounts, creating parked domains, add-on domains, protecting directories, redirecting visitors to another location, website statistics, back up data, virus protection and spam filters, the tools to keep privacy and security.
8. Full Control on the Domain Name
Some web hosts maintain control of the domains they register so the domain owner must retain the option to transfer the domain to another registrar. Understanding the "Terms and Conditions" regarding maintaining the privacy and any additional fees to transfer a domain to another registrar.
9. Dedicated and Shared IP Address
Dedicated IP Address means that a site is the only one on the internet using a specific IP address number. There are many advantages of having a dedicated IP address including Better Email Deliverability, Greater Server Control, Access the website using IP, private SSL, Direct FTP Access etc.
If you want to make site-wide administrative changes, you should be able to access the .htaccess file. With it, you can edit and modify all sorts of parameters including password authentication and management.
The most hosting provider will offer some form of file manager which tends to be quite limited. With FTP/SFTP access, you will be able to handle and move large amounts of files on server safely.
Customer Service and Support Team
Try to choose a host that offers live support to their clients, 24/7. Also look for those who offer chat support, as well as social media visibility as opposed to email and support tickets. Give priority to companies with an in-house customer support department. They have a better grasp of the company operation compared to outsourced customer support service.
And that's how you choose the right hosting for your website!