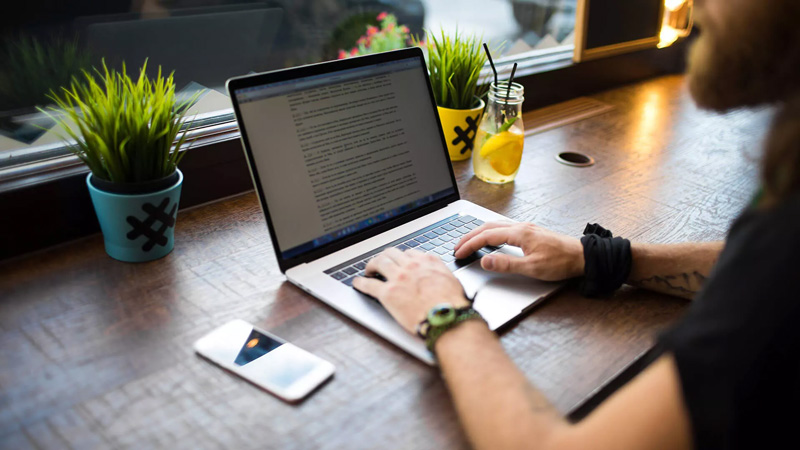 With the rapid rise of digital marketing and social media, many functions – traditionally reserved for insiders – have surfaced and are now widely known to the public, including copywriting.
In light of this, let's explore copywriting further, what it really is, what a copywriter does, and the many types of copywriting.
A. The Story: Who started it?
While it may seem like a new career direction, copywriting is one of the oldest professions in the world, with some resources suggesting it has been around since Babylonian times.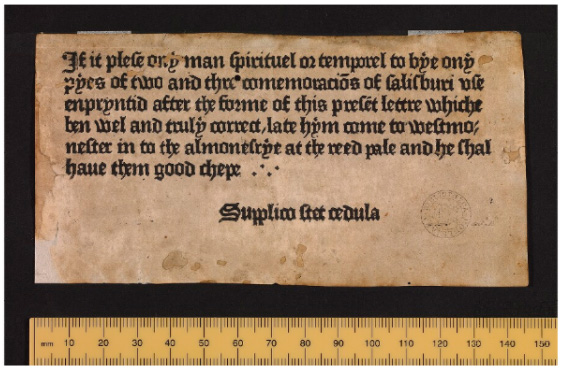 Moving from antiquity to relatively recent times, the first person known as a full-time copywriter was the "father of modern creative advertising," John Emory Powers (1837-1919).
John Powers was a brilliant writer who influenced how advertising was done with his style and philosophy.
His language was simple, straightforward, and tailored to the average person.
He kept his copy to a maximum of 100 words, with headlines of one to three words in length, using his unique style of "selling the truth", which later became known as the "Powers style".
Here are some examples of Powers' print ads:
"We have a lot of rotten gossip and things we want to get rid of."
"They're not as good as they look, but they're good enough for 25 cents."
Wow! Bold of you, John!
B. The Role: huh? A copy… what?
"Just Do It" Nike.
"Think Different" Apple.
"Open Happiness" Coca-Cola.
"I'm Lovin' It" McDonald's.
"Red Bull Gives You Wings" Red Bull.
"Maybe She's Born with It. Maybe It's Maybelline" Maybelline.
Do these slogans sound familiar? They certainly do.
This is just one part of the art of copywriting.
Every time you watch/hear an infomercial or commercial, scroll through your social media and spot an ad, stand in front of a billboard, look at a product description, know that a copywriter crafted those words.
A copywriter is essentially an Ads writer; in other words, they write to sell, but is it that simple? The answer is simply NO.
You may think that all you need to be a copywriter is a language degree or at least a good knowledge of grammar and millions of terms and words; it's almost that, but not enough.
Mastery of language is an absolute necessity for any writer, but for copywriters, language is just a tool; it's about knowing how to use it, manipulate it, and be creative with it to get the attention of the target audience.
A copywriter's journey to produce attention-grabbing copy includes:
Researching the sector, products, services, customers, trends, and competitors.
Brainstorming.
Crafting the brand voice and tone or matching the copy to existing ones.
Drafting a brief.
Creating a concept.
Writing, rewriting, editing and proofreading.
Analyzing ad/campaign results.

C. The Types: Oh! There are different types?
Oh yeah! There are many types of copywriting (and copywriters as well); experts claim that there are between 6 and 14 different styles of copywriting, so we decided to pick 9 of the most popular for you:
Marketing & Digital Marketing Copywriting:
It is the most popular type of copywriting, as it is mainly anything that the public receives in a promotional way, from traditional marketing right through to digital marketing, such as magazine and newspapers ads, billboards, online ads, direct mail, brochures, and flyers…

Creative Copywriting:
Creative copywriting is the magical process of creating unforgettable text using highly innovative and consistent language and tone in advertising copy, blog posts, website pages, and emails.

Social media Copywriting:
Social media copywriting is a specific form of writing that includes emojis, an informal tone, and relatable text and is designed to communicate and engage an audience through social media.
This type of content should be brief, easy to grasp, and shareable.

Search Engine Optimized Copywriting:
SEO copywriting is the art of skilfully using keywords, key phrases, numbers in titles, questions(etc..) to create web content such as blogs, headlines, meta descriptions, and website navigation text to attract users' interest and make the content more discoverable by search engines.

Radio & Television Copywriting:
Whether on radio or television, all ads are written by a copywriter.
Radio copy is auditory, which means it focuses more on engaging text to be read on-air, while television copy is both auditory and visual and consists of a script that relies on beautifully written words and slogans, body language, facial expressions, and sound effects.

Public Relations Copywriting:
PR copywriting is the art of writing articles, press releases, advocacy reports, and statements to gain the attention and trust of an audience.
It focuses on writing newsworthy articles to create positive publicity and draw media attention to the company.

Technical Copywriting:
User manuals, "how-to" blog posts, online FAQs, case studies, brochures, website copy, product guides, and white papers are part of the technical copywriter's craft.
Technical copywriting is the practice of selling a product or service by explaining to customers its technical details and the technology behind it.

Brand Copywriting:
Brand copywriting is the narrative version of the visual elements of any brand, focusing on communicating the brand identity through storytelling.
The brand copywriter's mission is to humanize the brand and create an emotional connection with customers by writing the company's team, mission, vision, and values pages on the website, the "our story" section on all social media platforms, and any message the company chooses to deliver using consistent language, voice, and tone.

User Experience Copywriting:
UX copywriting is the process of writing and styling copy and microcopy in apps, websites, and all digital products that help consumers navigate the product.
UX copywriters are members of an app or website design team and are responsible for creating buttons, error messages, notifications, CTA microcopies, as well as copies for virtual assistants, chatbots, and bot-managed phone calls.

Need help with Copywriting? Our team of experts at Nfinity8 got you covered!
Talk to us here!