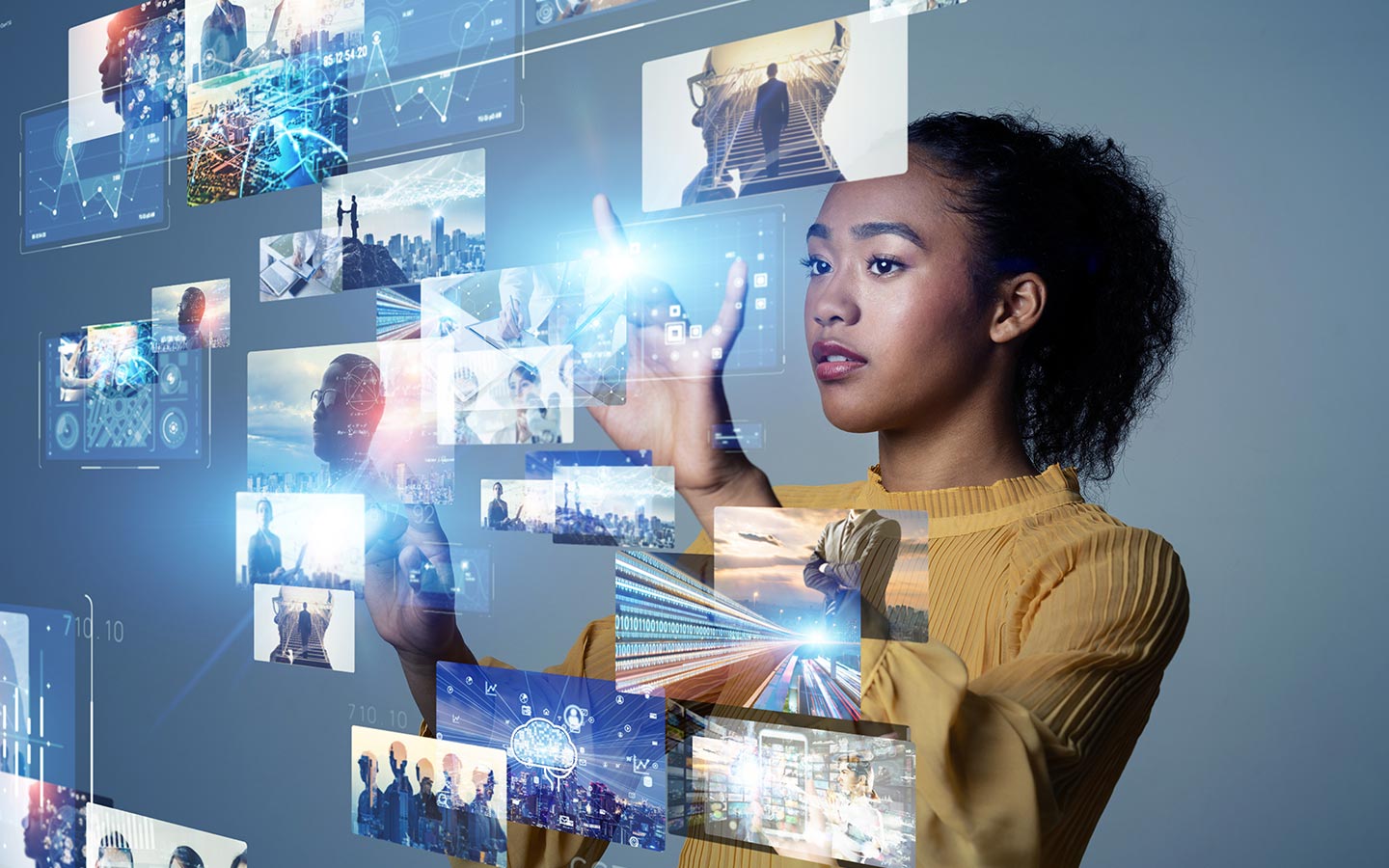 One of the most beautiful mysteries of human existence is that we love to capture artistry with our eyes and react to and otherwise process visual data better than other forms of data.
Your brand is your work of art, and as an artist, you need to understand the significance of your masterpiece and the critical elements of its creation. So, let's find out what brand identity is, why it's essential, and the vital components of a standout brand visual identity.
1 – What is Visual Identity?

"Your visual identity comprises your logo, imagery, typography, colors, and creative design"

Adobe Experience Cloud
Visual Brand Identity is a set of optical components designed to represent and distinguish your brand. It comprises all visible elements, such as logo, fonts, colors, and creative design that facilitate customers' identification of the brand.
Visual identity elements can be applied similarly and consistently to all communication media, such as websites, social media platforms, product packaging, company vehicles, notebooks, envelopes, uniforms, and advertising…and that's where its importance lies.
2 – Why is it important?

"A study gauging the brain's response to product branding has found that strong brands elicit strong activity in our brains."

Science Daily
Visual identity is the foundation of your communication strategy. It is an essential and influential element to help your company stand out and increase its recognition. It reflects your brand's activities and objectives, its personality, and the values it wishes to convey while defining and strengthening your brand image.
Contrary to popular belief, a company's visual identity does not stop at the logo but is displayed through a combination of shapes, colors, typography, and various graphic elements that must be used on all your communication tools. It is your brand's ticket to the consumer's subconscious and is a significant contributor to the visibility and promotion of your brand.
An effective visual identity will allow your company to attract the attention of potential customers and will also ensure its reliability and popularity with its competitors and customers.
The Impact of Color on Marketing Study reveals that people can form an opinion about a product in 90 seconds and that color affects their decision up to 90% of the time!
3 – The Four main components of Visual Brand Identity:
Logos:

The logo is the symbol of the brand; it must be unique and explicit to be easily recognizable by consumers; here are the five main types of logos:
Wordmarks or logotypes: Composed solely of text, usually the name or initials of a brand (Coca-Cola, Facebook).
Logo symbol or Pictogram logo: Composed of just a drawing or a representation without directly mentioning the brand name (Twitter, Apple).
Combination marks: combines a drawing/image and text (Puma, Red Bull).
Mascot logo: features a character as a brand ambassador (Uncle Ben's, Mr. Clean).
Emblems or badge logos: combines a symbol and a text (Burger King, Starbucks).
Colors:

Colors are one of the first elements noticed by the consumer; they can reinforce your visual identity when adequately chosen.
Colors should not be chosen based on personal taste but on their symbolism and the emotions they represent, and they should be compatible with your company's mission and values.
Colors have different meanings in different cultures, so if you consider going international, consider checking their symbolism in different cultures. In addition, don't choose the same colors as your competitors; otherwise, you risk losing credibility.
Typography:

Typography is a family of fonts that emphasize your text and visual image.
Different fonts are available, including serif, sans serif, cursive and fancy fonts.
Just like colors, typography carries a unique symbolism, and it is your call to select the font that represents the emotion you want your visual identity to elicit in your consumers.
Photography And Imagery:

Brand photography is a variety of images that represent your business, such as images of your products, team members, workspace, and anything relevant to your brand.
Photography should be consistent with the rest of your brand's colors and messaging to add an extra dimension to its visual identity, making it more appealing and maximizing potential first impressions for consumers.
Need help with Visual Brand Identity? Our team of experts at Nfinity8 got you covered!
Talk to us here!