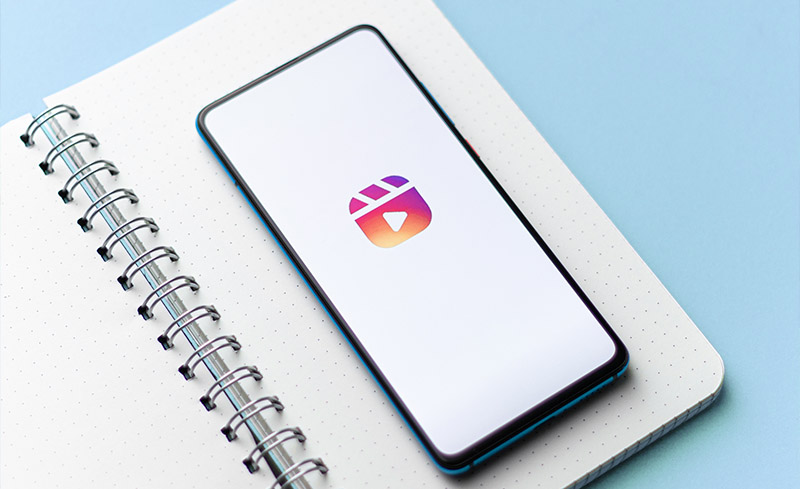 Instagram Reels: Your New Fun Way To Expose Your Brand ?
Introducing Instagram Reels. A new way to showcase the highlights of your business to the world within 15 to 30 seconds video clips. It might look as a short time. But if you used it in the right manner, creativity and excitement would be bursting out to the users' eyes.
So, what is Instagram Reels, and how can you use it in your marketing strategy ❓
Users tend to share these short, catchy videos to reach new audiences. Of course, it depends on who they're planning to reach. If you want to keep up with the new trends and connect with Gen Z, you should focus more on TikTok. But, if you want to attract the millennial audience, then Instagram Reels is your way.  
You can choose the right music from the Instagram library or original audio from other reels. Which will help you in expressing your personality online. Presenting original ideas to your audience has never been easier?
Check out this blog for more intel.
Instagram Reels is the new TikTok! ?
Despite being called "TikTok Copycat", Instagram reels have gained the attention of many influencers and brands. If TikTok has an FYP "For You Page", then Reels take a place at the top of the Explore page.
As entertaining, fun and lighthearted, you can use the 30 seconds or even less to your advantage. You can delight users and grab their attention at the same time. So by creating reels now you have an opportunity to take advantage of its potential early. If you have a TikTok account, you can share your content on Reels. This will attract your followers on TikTok. Thus, help expose your content to new audiences.
Keep in mind that the videos are in a loop. So you have to pay attention to how the video will end and start or it will give an unintended meaning.
In the end, try to maintain the same level of originality in your reels. Focus on fun rather than the quality of your videos. Remember, reels are a great opportunity to bring an ordinary aspect of your brand to life. Through special effects, stickers and trendy music. And since it never hurts to take inspiration and jump on a trend, START NOW!
Golden tip: Stay genuine, and don't turn your videos into overt advertisements! Remember, Instagram Reels is Your New Fun Way To Expose Your Brand ?? ?
Looking for more interesting ways to expose your brand! Sign up here to help you with your Digital Marketing strategy.